Carly Wittman, Research Analyst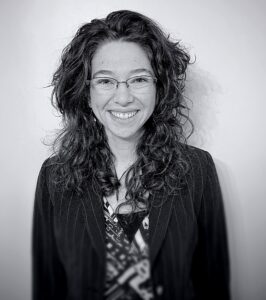 Prior to joining Crescendo, Carly spent over 15 years in the education sector, mentoring; tutoring; working with ESL students; teaching cultural awareness; adult education; substituting; teaching in Hebrew schools; and working in public and special education. Carly's passion for education was solidified during her time as a volunteer English teacher in Argentina. During her time abroad, Carly developed an after-school tutoring program for the indigent student population that she worked with and traveled throughout South America during her free time. Upon returning to the United States, Carly enrolled in the Extended Teacher Education Program (ETEP) at the University of Southern Maine. Carly graduated summa cum laude with her Master of Science in Education and continued to teach in the public school system during which she was known for her rigorous proficiency-based curriculum, trauma-informed classroom management skills, and development of a strong rapport with the most challenging students.
After leaving the public education sector, Carly spent some time in the healthcare industry. She also helped facilitate the closing of the iconic Maine plant, B&M Baked Beans, where she developed an original deployment process that drastically reduced shipping issues. Carly has volunteered with Planned Parenthood, animal shelters, and Sexual Assault Response Services of Southern Maine. Carly is passionate about women's rights and reproductive health, animal rights, environmentalism, and education. Carly also has a Bachelor of Art in English and a minor in psychology from the University of Maine.