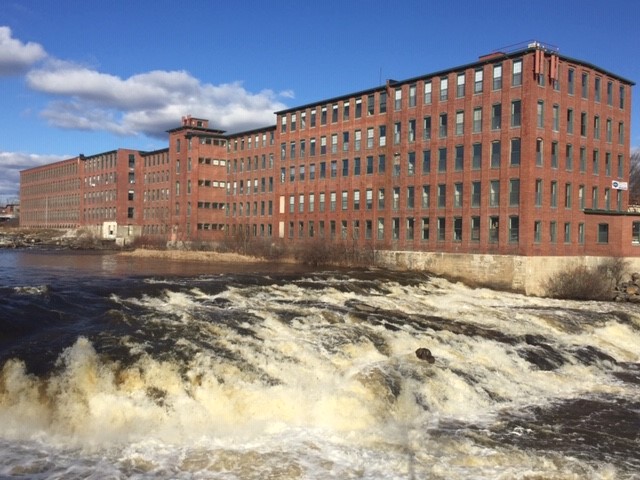 Practice to Focus on Supporting Behavioral Health Collaborative and Other Health-Related Projects
Westbrook, Maine – December 4, 2020 –Crescendo Consulting Group, a boutique firm that works to positively change the lives of people, organizations and communities around the United States, has relocated its corporate headquarters to the historic Dana Warp Mill in Westbrook, Maine.
Situated above the Falls on the Presumpscot River in central Westbrook, the new space provides the perfect venue for the next stage of Crescendo Consulting Group's growth. For almost 20 years, Crescendo has been on the forefront of healthcare strategy and development, population health, market research and community needs assessments, providing clients with actionable strategies to help them boost performance and achieve real, sustainable positive outcomes.
Crescendo's move highlights the company's recent evolutions, including the management promotion of Scott Good, MSIA/MBA, to Managing Principal. "After over 17 amazing years in Portland's Old Port, our team is looking forward to working in this vibrant community. We chose the Dana Warp Mill due to its unique history, flexible space and convenient location," shares Good.
While the office location is new, Crescendo won't waver in its delivery of an integrated set of consulting services to clients across the nation. Never before in recent history has the work Crescendo delivers been more meaningful, including its management of the Harbor Performance Initiative (HPI), a collaborative of the nation's leading not for profit behavioral health hospitals who share the goal to deliver superior health outcomes and increased value in behavioral health care. COVID-19 has drastically changed how health care is delivered, and Crescendo published a Special COVID-19 Report that shares strategic information, practical advice, and standard operating procedures for inpatient behavioral health hospitals based upon best practices of HPI participants.
Additionally, municipalities, health systems, and collective impact organizations now more than ever want to learn about the latest physical and behavioral health needs in their areas and need creative ways to improve the health of their communities. Crescendo has adapted its comprehensive Community Health Needs Assessment (CHNA) to support client's needs during the COVID-19 pandemic. The team's expertise in developing the US Department of Housing and Urban Development (HUD) Five-year Consolidated Plans supports local jurisdictions' strategies to enhance affordable housing and community development initiatives; evaluate needs and market-conditions; and, make data-driven, place-based investment decisions.
For more information about Crescendo Consulting group, visit www.crescendocg.com.
About Crescendo Consulting Group:
Crescendo Consulting Group, LLC, is a boutique firm that works to positively change the lives of the people, organizations and communities we serve through an integrated set of consulting and management services. Crescendo provides an integrated approach to research, communications, strategic planning, and program management and specializes in assisting healthcare organizations to improve performance and achieve their objectives. For more information on Crescendo Consulting Group, visit www.crescendocg.com.
###